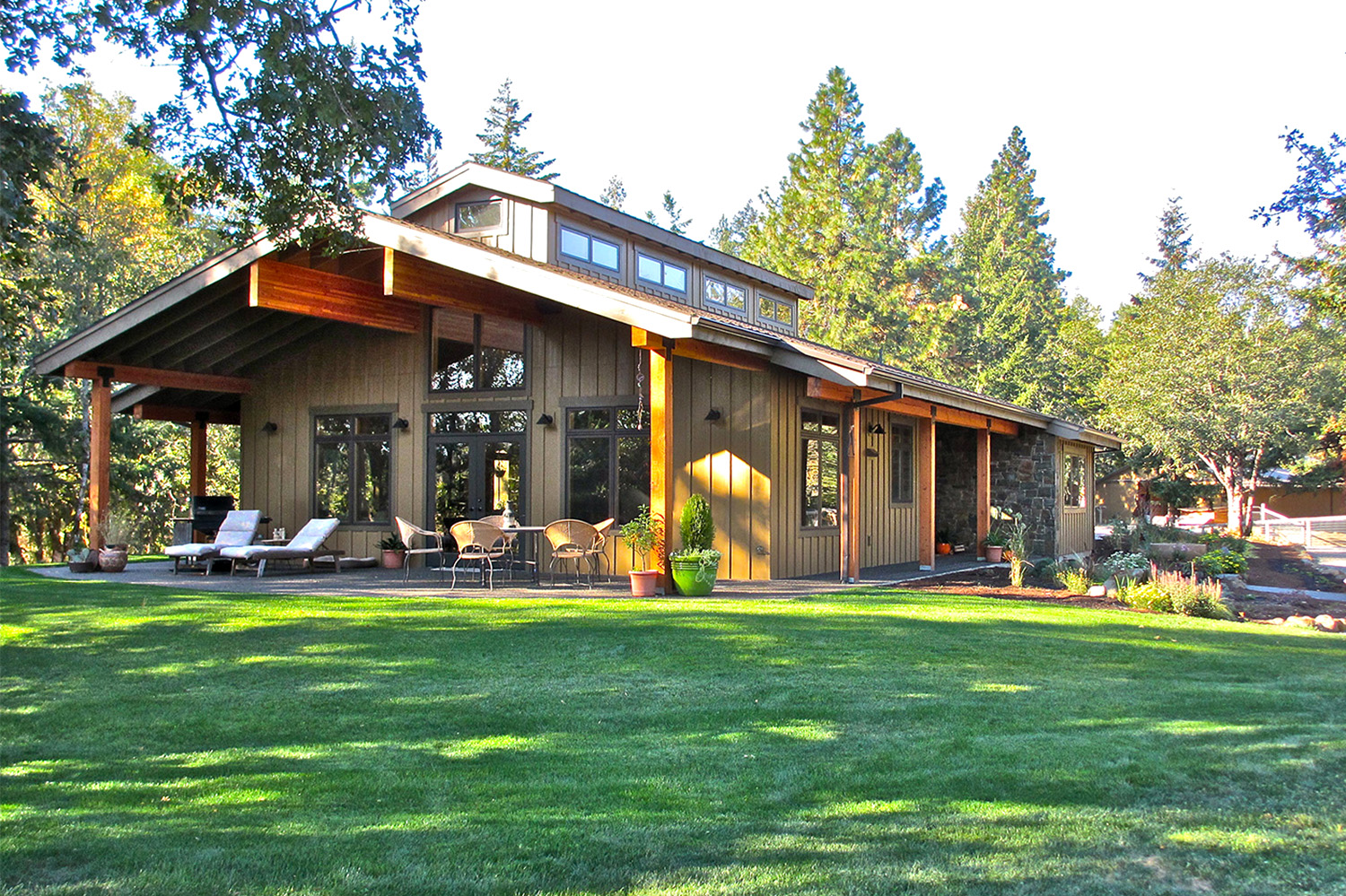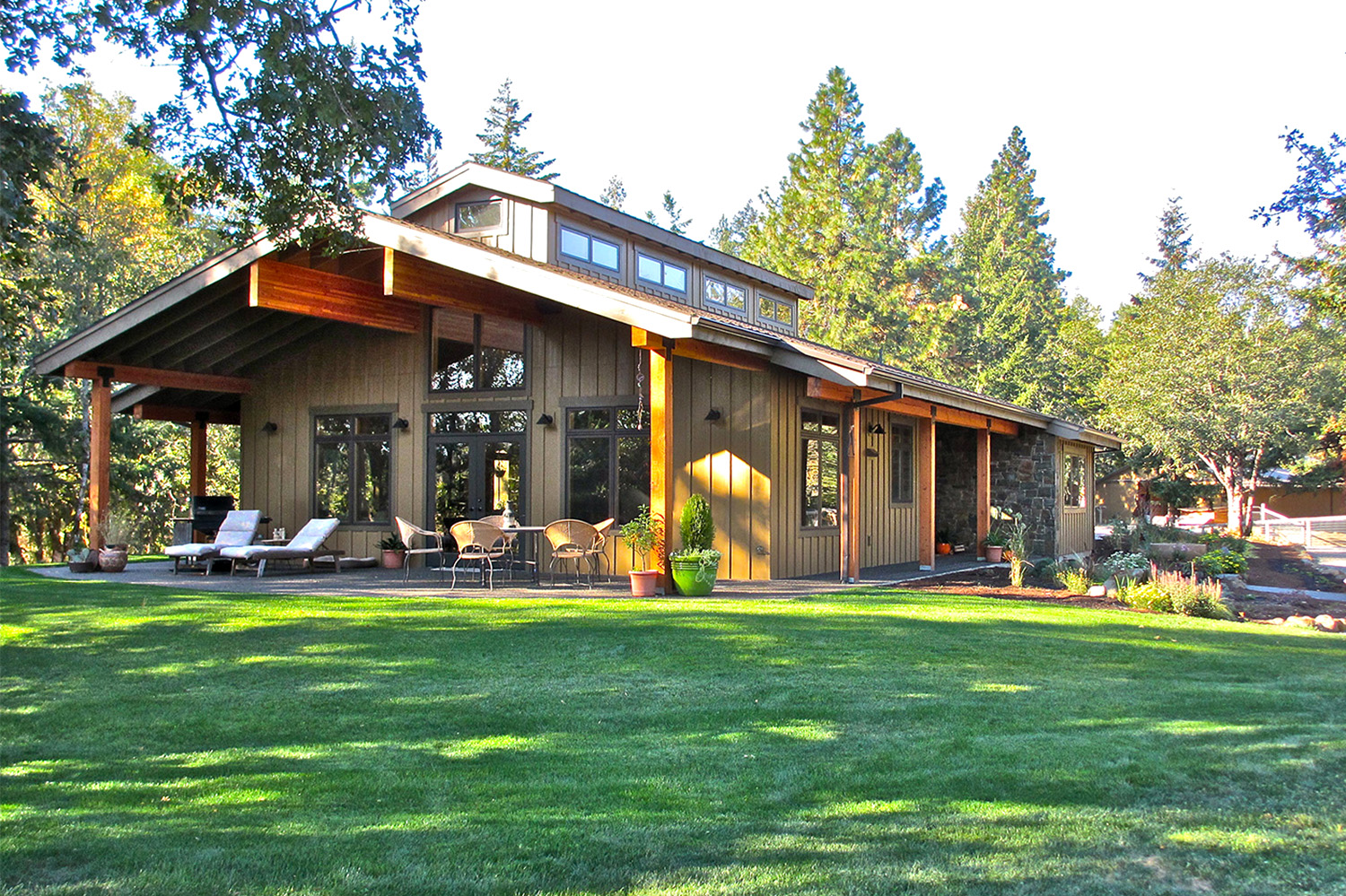 Hood River Residence & Cabin
Hood River, OR
DETAILS - RESIDENCE
PROJECT TYPE - Single Family Residential
COMPLETION - 2011
CLIENT - Private Client
CONSTRUCTION COST - N/A
SIZE - 2,200 sf total
DETAILS - CABIN
PROJECT TYPE - Single Family Residential
COMPLETION - 2008
CLIENT - Private client
CONSTRUCTION COST - N/A
SIZE - 900 sf total
RESIDENCE
The residence, located in the Columbia Gorge National Scenic Act Area, completes a phased plan for a five acre parcel. The residence is a modern farmhouse, the porches extend the living space into the surrounding landscape. The light filled great room provides a gathering focus for the house and also the adjacent studio, often occupied by the owners' grown children, family and friends.
Generous overhangs and high insulation levels help minimize solar gains in the summer and maximize solar infiltration in the winter. The center clerestory allows daylight deep into the large living spaces year around, and allow the owners to take advantage of natural stack ventilation during the hot summer months. In addition to passive design elements, other sustainable features include radiant floors, extra insulation, heat recovery system and a solar array.
CABIN
The studio was the first phase of the development plan for the site. Located on a wooded rural 5 acre site, this lofted studio cabin provides a vacation get away reminiscent of the owner's Finnish background.
Projects designed by Grace Jeffreys as Jeffreys Design
Photographs by Studio Jeffreys.